Tools Inorganic Chemistry Unit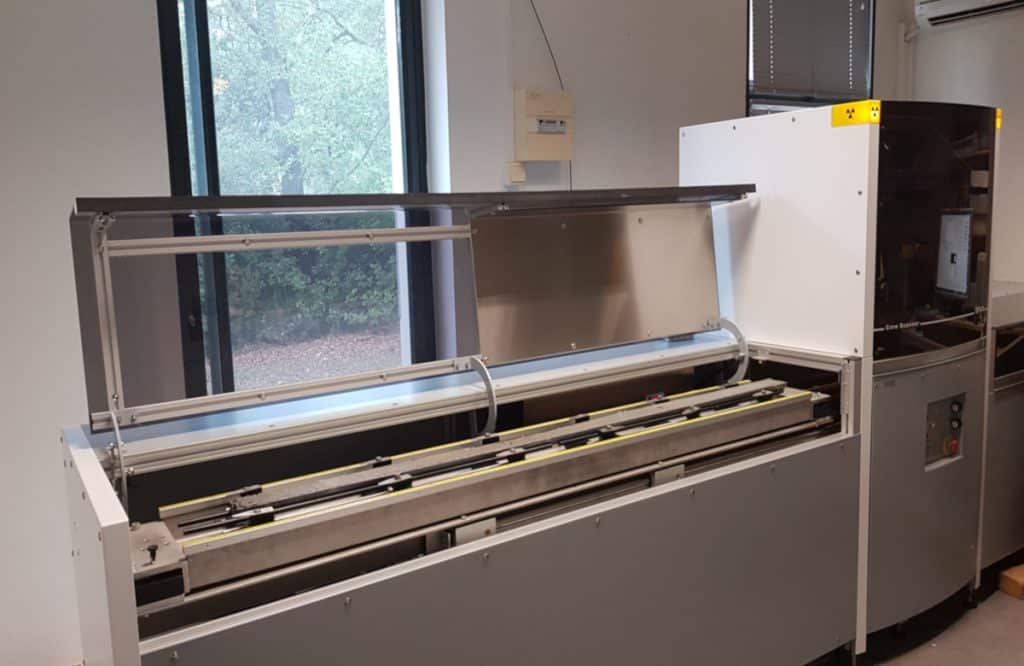 The notable specifications of the ITRAX scanner (Cox Analytical Systems) are its multifunctionality, its speed of measurement and its scalable spatial resolution depending on the sample (200 μm to a few mm). The core is placed on a motorised support and the analysis is carried out in the central tower which contains an X-ray source with a collimator and a mobile XRF detector. The instrument provides the chemical composition by XRF measurement as well as a high resolution X-ray and optical image. It is suitable for different types of samples such as sediment in half sections and u-channels (length < 1.8 m).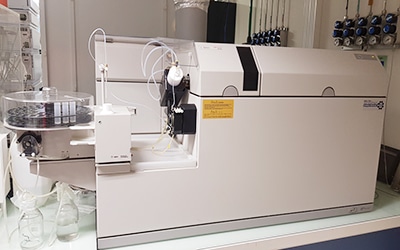 Inductively Coupled Plasma Mass Spectrometry (ICP-MS Agilent 7500ce) is a multi-element quantitative analysis technique. A wide range of elements (from 7 to 250 atomic mass units) can be measured at concentrations ranging from 10-12 g/ml to 10-6 g/ml. This technique allows the ions produced in an argon plasma to be separated according to their mass/charge ratio by means of a mass filter (quadrupole) and finally detected by an electron multiplier. The system is equipped with a collision/reaction chamber (octopole) filled with an inert gas (He) that suppresses polyatomic interference.