All types of materials (cement, filtration membranes, batteries, etc.), biological samples (organisms, organs, plants, cells, etc.) and natural samples (soils, sediments, meteorites, etc.) can be characterised with a correlative and multi-scale approach. The issues addressed are very broad, in particular in relation to the environmental and energy transition, archaeology and new materials.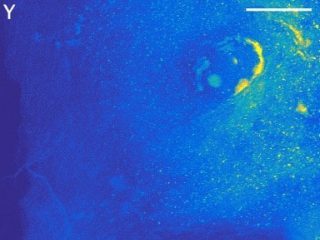 Studying the transfer of metal contaminants from soil to plants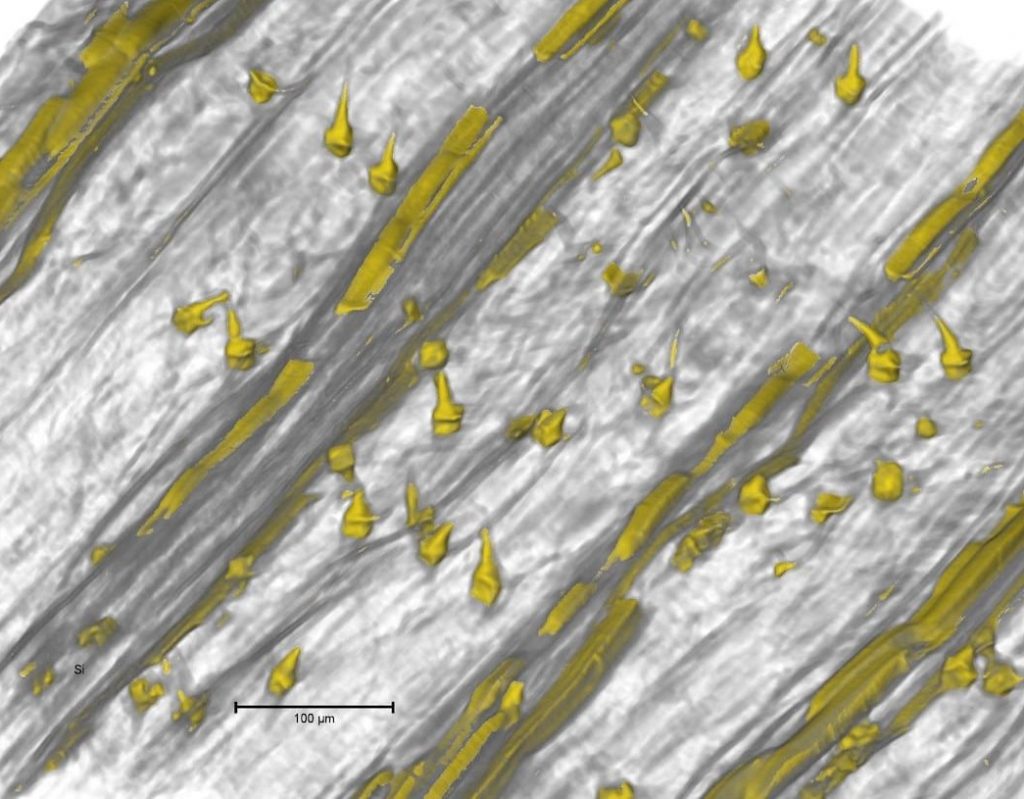 Observing plant defence mechanisms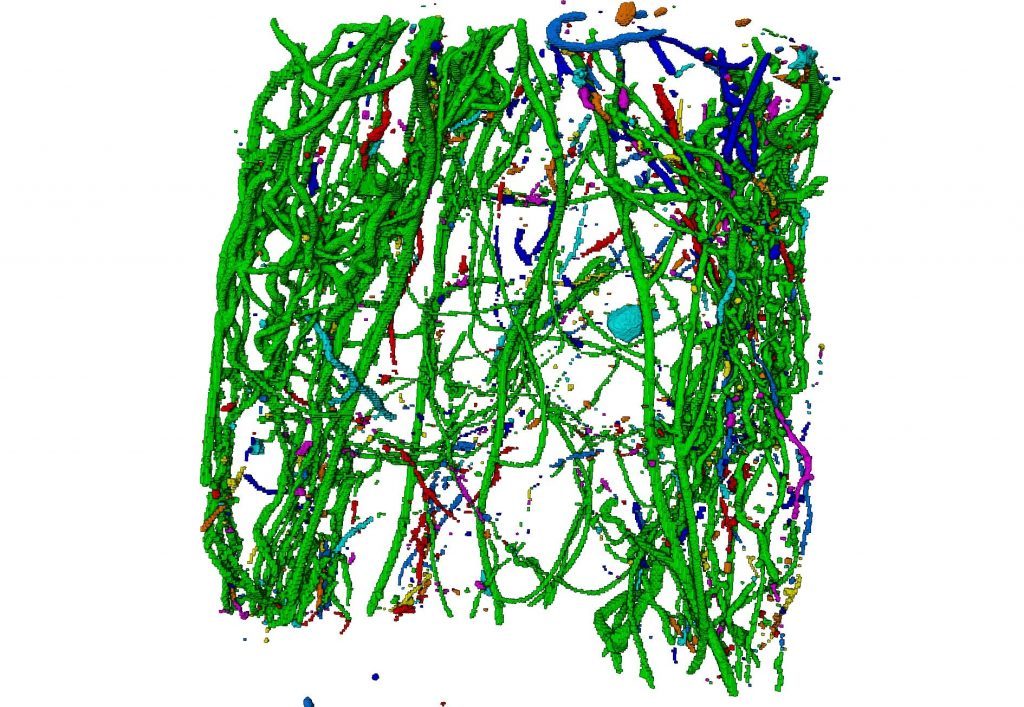 Analyse the architecture of a root system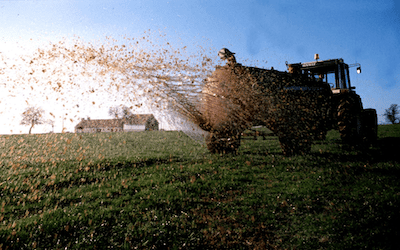 Assessing the environmental impact of waste reuse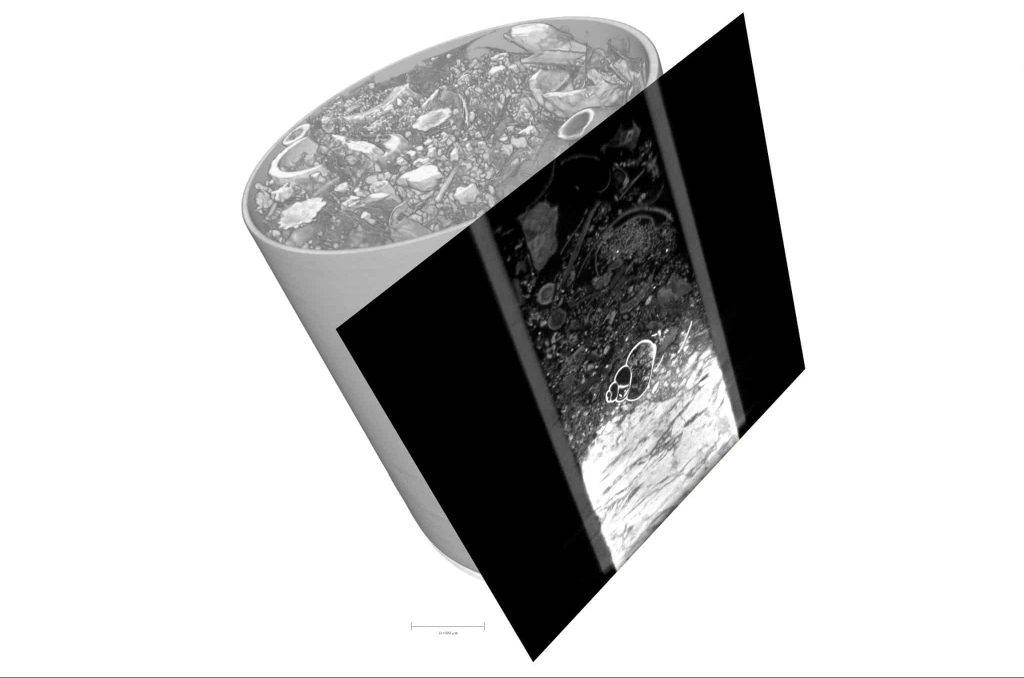 Characterise a material, soil or sediment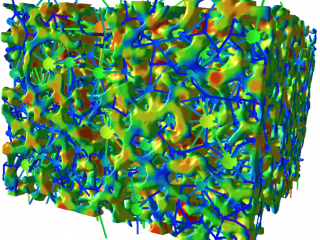 Fine-tuning the porosity of new materials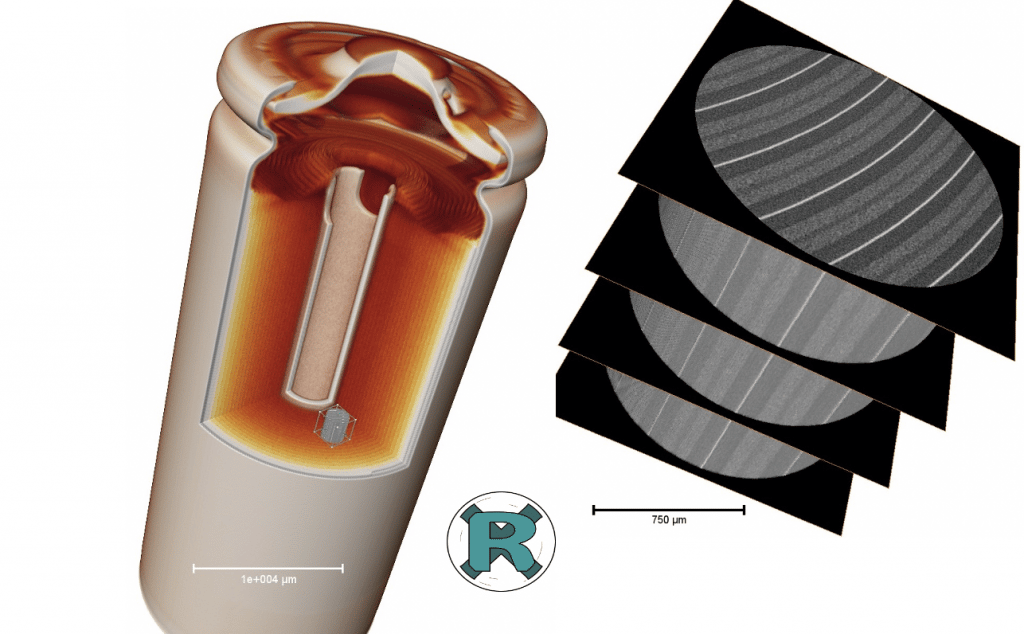 Tracking variations in the internal structure of materials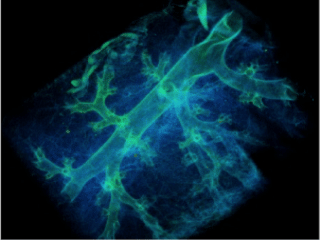 Locating nanoparticle aggregates in complex matrices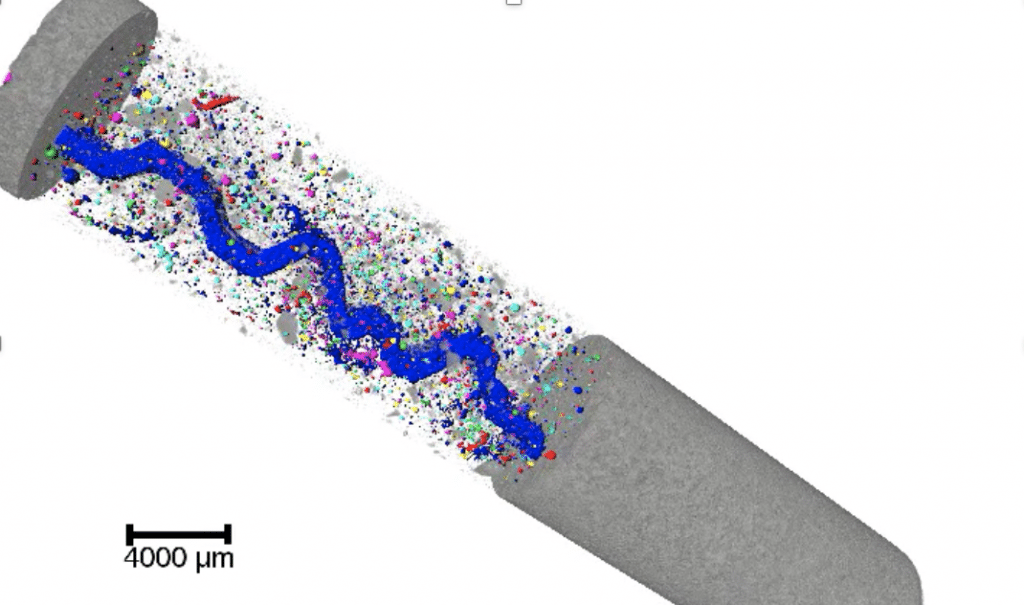 Tracking particle transport in a crack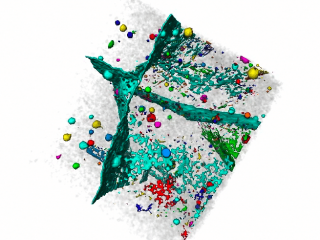 Assessing the durability of a material
Characterisation of the alteration of materials (paint, cement, coating, plastic, glass, etc.) during the different stages of their life cycle (use, end of life, etc.).
E.g. Characterisation of the weathering profile in the surface zone of a cement subjected to leaching. The chemical, mineralogical and structural (porosity) evolution can be quantified by a combined micro-XRF, micro-DRX, micro-CT and nano-CT approach.
E.g. Monitoring of the occurrence of cracks (micro-CT) in a building material subjected to freeze/thaw cycles.
Bossa et al, Environmental Science Nano, 2019. Mechanisms limiting the release of TiO2 nanomaterials during photocatalytic cement alteration: the role of surface charge and porous network morphology.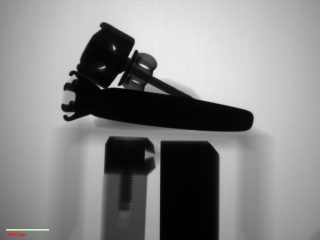 Performing a non-destructive test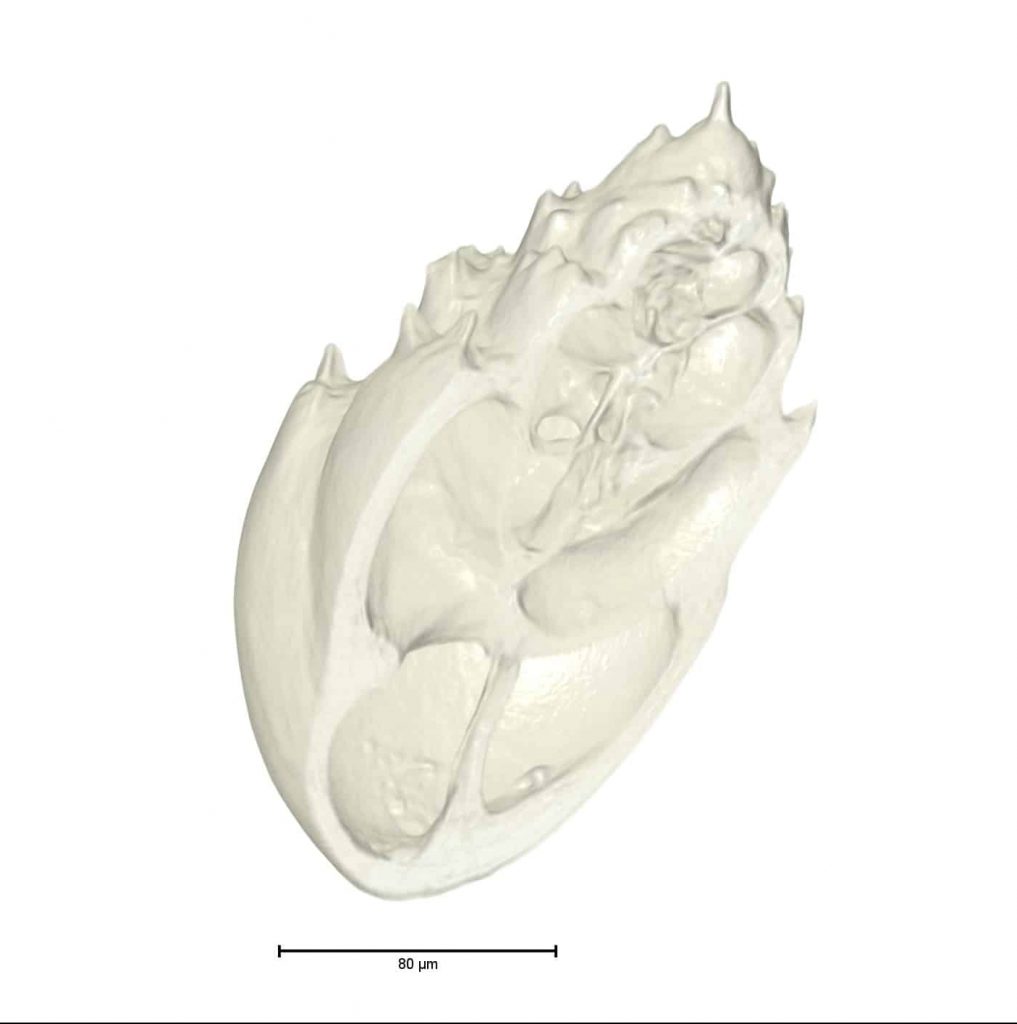 Create 3D model libraries
Digitisation of a large number of objects by micro-CT to create 3D collections for the general public, education or research. 
Ex. Animation and integration of 3D models of arthropod specimens (ants) in a virtual reality environment to raise public awareness of the neglected biodiversity of French Guyana (eBREVE project). 
E.g. Creation of a library of micropaleontological objects (foraminifera) in order to extend the possibility of observing and describing educational material in 3D beyond the classroom (MicrovirtualPal project). 
E.g. Creation of a 3D ichthyological database to assist in the osteological identification of small present-day and archaeological teleost (bony fish) bones (Ictyo3D project).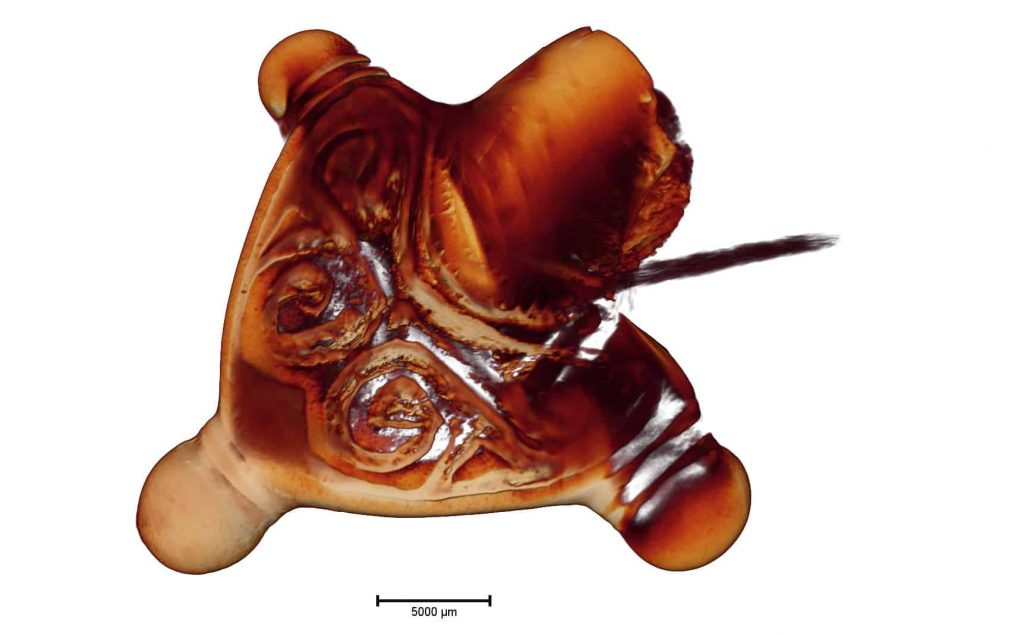 Helping to identify archaeological objects
Non-destructive X-ray techniques are the techniques of choice for the analysis of archaeological objects! 
E.g. Optimisation of the restoration of archaeological objects after determining their chemical composition (e.g. type of metal alloy) by micro-XRF. 
E.g. Constitution of ceramic groups from a chemical database built with portable X-ray fluorescence (pXRF) analysis. 
E.g. Virtual manipulation and analysis of very fragile archaeological objects after 3D micro-CT scanning.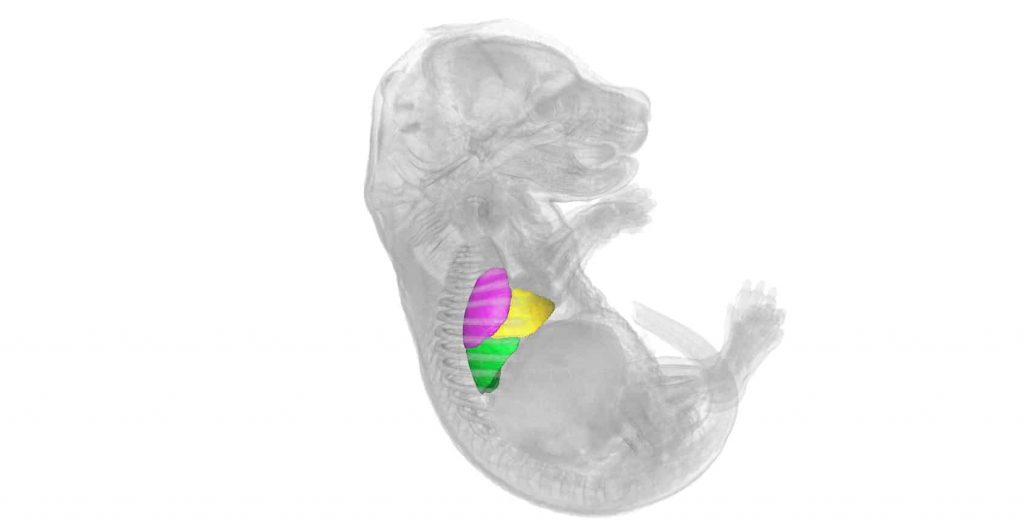 Monitoring embryonic development
Ex. Verification of the correct development of the pulmonary system of a mouse embryo. 3D imaging (micro-CT) makes it possible to avoid the delicate and time-consuming step of dissection and preparation of serial sections.
A micro-CT image (volume 1x1x1 mm31 vx = 1 µm) corresponds to the observation of 1000 histological sections of 1 µm thickness!