Evolution of the cryosphere over time
L'évaluation de la réponse des glaciers de montagne et des calottes de glace polaires au cours du Quaternaire apporte un éclairage important sur les modalités de la dynamique des déglaciations, aussi bien à l'échelle régionale que globale. Nos travaux portent sur des zones englacées aux hautes, moyennes et basses latitudes des deux hémisphères (Groenland, Antarctique, Alpes, Himalaya, Îles Kerguelen, Andes…) et s'appuient sur la datation des formations glaciaires par nucléides cosmogéniques et la modélisation glaciaire et climatique. Notre équipe travaille aussi sur les glaciations plus anciennes (paléozoïques et protérozoïques), ainsi que sur l'évolution du niveau marin associé aux cycles de glaciation et déglaciation.
Cet axe de recherche s'est significativement développé lors des dernières années avec l'arrivée de Vincent Jomelli, Deborah Verfaillie et Vincent Rinterknecht. L'émulation entre anciens et nouveaux titulaires de l'équipe se manifeste au travers de participations à plusieurs ANR financées en 2022 (ANR DELTA et MARGO). Le premier projet traite directement de la dynamique des glaciers de l'Antarctique de l'Est et leurs impacts sur le niveau marin. Le second porte sur l'impact de la fonte des glaciers des Îles Kerguelen sur la biochimie de l'océan Austral. La construction récente d'une chaîne de mesure du 14C in situ (Irene Schimmelpfennig) permettra prochainement de généraliser les approches de datation par nucléides cosmogéniques aux périodes de retrait glaciaire marqué.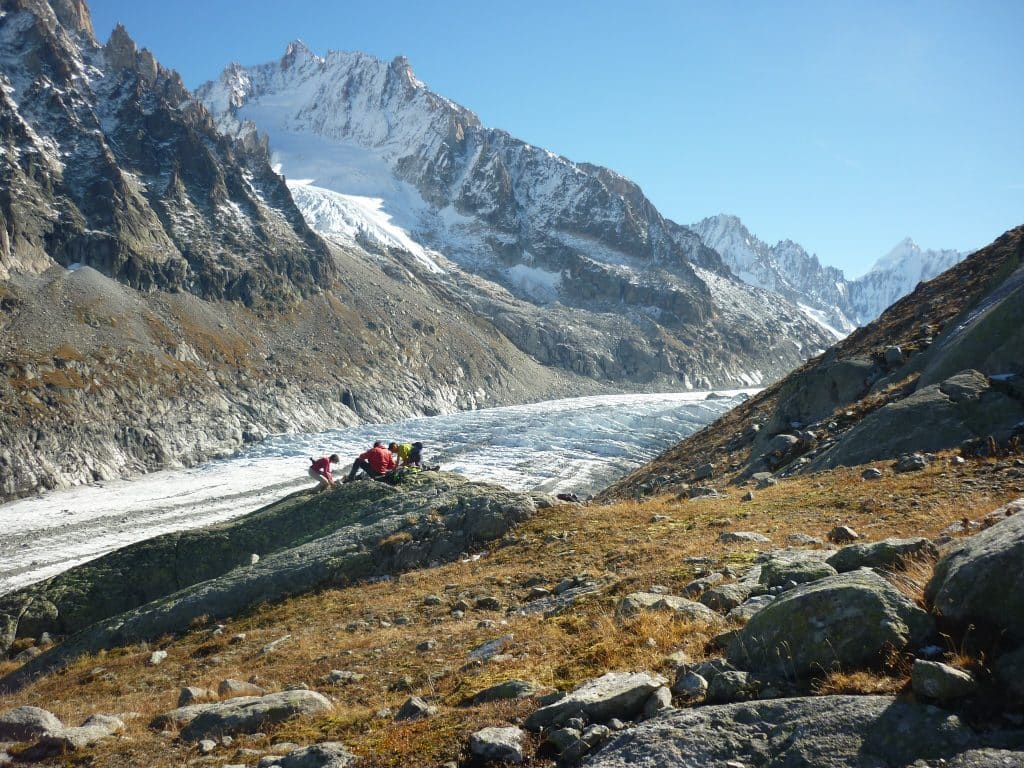 Projects
2022-2026: ANR DELTA: Long term Glacier Dynamics in East Antarctica and impact on sea level rise

 

2022-2026: ANR MARGO: Glacial material and its fate in the ocean: a case study in Kerguelen

 

2022-2026: IPEV: Holocene deglaciation in Adelie Land from cosmogenic dating

 

2022-2026: IPEV: Alpine glacier fluctuations in South Greenland during the Holocene

 

2020-2024: IRP CNRS: Deglaciation in the Greater Caucasus

 

2019-2020: IMAGO/LEF GLADY, The Arsine glacier during the Holocene: a paraglacial dynamic responsible for an exceptional advance?


2015-2020: ANR WarHol : Glaciers in a warming world: lessons from the Holocene record using the new 'in situ carbon-14' dating tool