Museum and collections of palaeontology
The museum

The museum brings together fossils - invertebrates, vertebrates and plants - collected in Provence for over a century.
The Saint-Charles centre of Aix-Marseille University is the birthplace of Marseille's first science faculty (built in 1911). The Natural Sciences building, where the museum is located, has retained the classical architectural style designed by the architect Victor-Auguste Blavette. The exhibits are displayed in the atmosphere of the study cabinets of the naturalists of yesteryear.
The museum is now open to the public, students and schoolchildren with a passion for paleontology in order to :
Reconstructing 305 million years of life history in Provence thanks to the fossil archives on display
Understand how the rocks and terrain of Provence were formed
Discuss with researchers the theory of evolution, major biological crises, past environments, biodiversity and legislation to regulate palaeontological excavations and the fossil trade
Admire some remarkable fossils, such as unrolled ammonites from the Cretaceous of La Bédoule, rudists from the Cretaceous of Orgon and La Cadière-d'Azur, dinosaur eggs from the Sainte-Victoire massif, a fossil turtle from the Eocene of Aix-en-Provence and many other fossils or microfossils of scientific and aesthetic interest.
The collections
The Aix-Marseille University palaeontology collection contains more than 300,000 macro-palaeontological specimens and more than 30,000 micro-palaeontological cells. It includes :
a regional geology collection
a general stratigraphic and systematic collection that serves as a teaching reserve; occasionally used for research,
a macro-paleontological research collection
a micro-paleontological collection dominated by benthic foraminifera and ostracods
a typotheque, with more than 1000 specimens, both typical and figurative,
historical collections of Cenozoic vertebrates (Vasseur collection), on deposit at the Marseille Natural History Museum.
The research

Specimens from the collections are freely available on the premises or on loan, excluding types and figures, to researchers from all over the world. In the last decade, specimens have been studied by scholars from Spain, Norway, Italy, the United States, Pakistan, etc.
Dissemination
The main visitors to the museum are elementary, middle and high school students
Visits to the palaeontology collections are coupled with the geological history of Provence over time
The museum also opens its doors to all groups and individuals who are amateurs, scholars, curious and passionate during the Heritage Days, the Science Festival and the Museum Night.
Teaching
The museum, the collection rooms and the Gaston-Casimir Vasseur practical course room - with its 3000 specimens - are part of the palaeontological heritage and are used for the palaeontology courses taught at Aix-Marseille University by its two teacher-researchers: Bertrand Martin-Garin and Baptiste Suchéras-Marx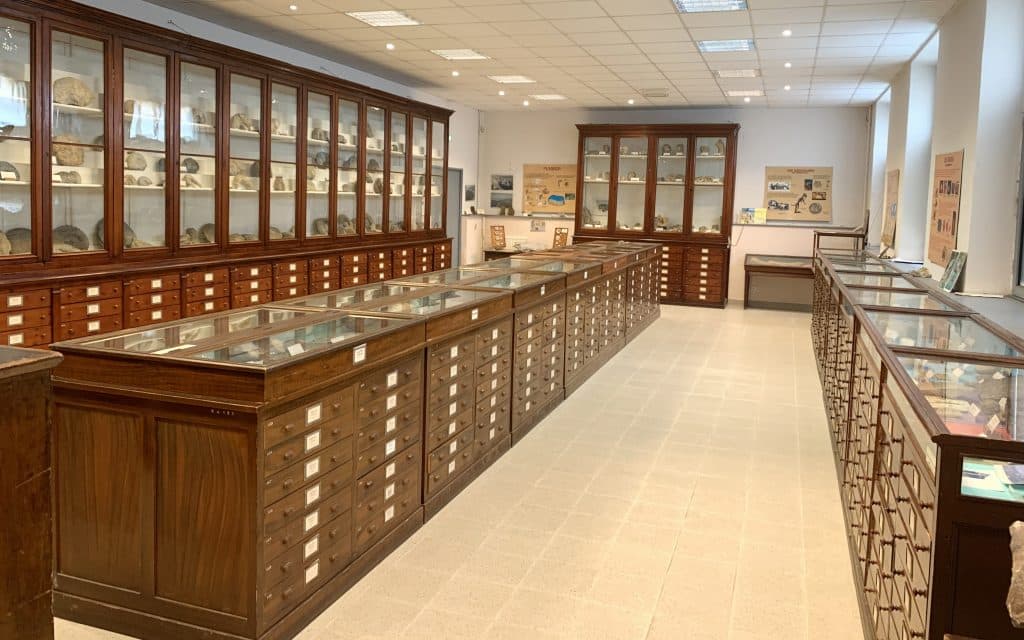 Contact



Bertrand Martin-Garin
Senior Lecturer in Palaeontology and Marine Biology
Curator of the museum and the palaeontology collections
Jean Philip
Professor emeritus, palaeontologist and sedimentologist
Axel Arnoux
Technical assistant Paleontological photographer, conservation assistant
Website Museum and collections of palaeontology
CEREGE Saint-Charles
3 place Victor Hugo
13 003 Marseille 
+33 (0)4 13 55 12 36
mdp@cerege.fr